I got the idea of 'humanity are waves of the ocean, not the oceans' while watching the French film Heal the Living (Réparer les vivants); an adaptation by Katell Quillévéré from a book by Maylis de Kerangal, who studied history and philosophy in Rouen and Paris.
Inspiring Surfing Sea Sleep Scenes
I don't know if my thoughts were what the film's creators intended to convey, and my thoughts were also influenced by my prior learning and knowledge, especially into space and astronomy, animals and nature, including UFOs and our place in the universe.
I thank all those who've helped me see so far in my lifetime, from the astronomers on Earth to the astronauts in space; and those in power who've allowed freedom of information, to the investigators who've conducted their own research, and presented it in the media.
Opening Sky Sight
Without all of you, I would just know the sky above, and be wondering about what is beyond. I would say like my ancestors, but who knows what they knew, and who they had contact with. We only know about 5000 years of 'history' and have only travelled as far as our moon, both of which are tiny amounts in the vastness of space time.
We are finding out more about our past and present all the time, and may it continue into the distant future… remembering the first and foremost rule is that the limitations are ours, but that our perseverance has broken through the placenta atmosphere, and we are still alive. We are like a baby seeing the world for the first time (this wave of humanity baby anyway!), and still have a lot of learning to do…
To Heal the Living, Creating the Life Given
I am a drop
in the ocean
humanity a wave
of animal sea
our planet Earth
a universal pebble
small blue dot, thanks a lot
helping me see
wood and tree
place of reality
pioneers of astronomy
set me free
in to out infinity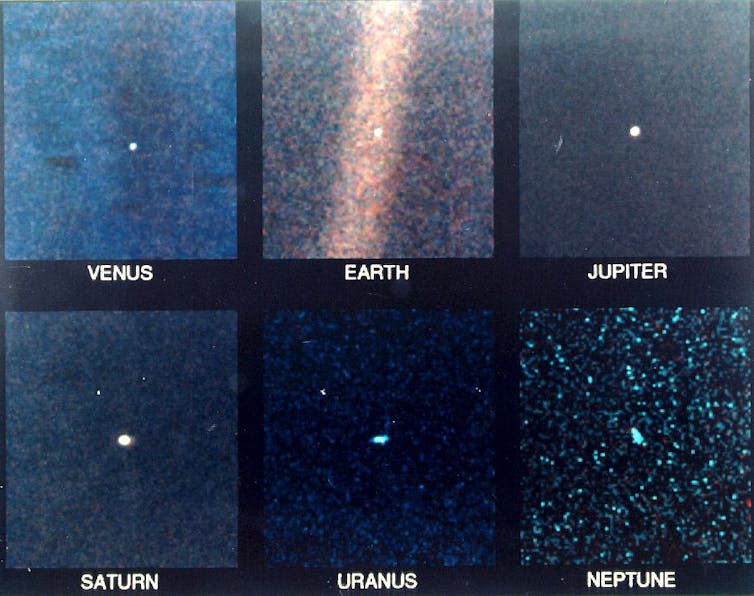 Lots more space discovery stuff in my poetry collection, set at the lowest rate possible on Amazon, and an ideal Winter Solstice Christmas present for any space poetry fans!: