This poem was inspired by a few news stories this week, some of which I've already written about on here and my other travel25years.wordpress.com blog. I guess it started on Saturday with the latest NASA's Unexplained Files, which is a repeat on the Quest channel from 2016.
Jupiter's Moons Space Missions
It had a feature about Jupiter's moons having a good possibility of life inside their icy oceans, and mentioned some trips are planned. I looked it up today and that inspired the top half of the poem. The good news is there are two planned, the bad news is they are not due to send back info until 2033! I think that shows why we haven't found life beyond our planet yet, as we can hardly reach anywhere in our solar system, and it takes so long. That's not a complaint, just an observation. The space scientists are amazing people, and achievements in my lifetime have been incredible.
A little Doctor Jekyll and Hyde wordplay fun developed in lines 3 and 7!
Amazon Ayahuasca Spirit Animals
I thought of contrasting it with an Amazon bottom half after seeing an article on MSN today about over eighty new human settlements found there where the Amazon jungle has been cleared. Of course that's a bittersweet story. Like the new finds at Tikal and elsewhere, I hope it doesn't mean more deforestation.
I started off thinking I'd have Amazon as the final word, mirroring Ariane, the rocket set to carry the European Space Agency's JUpiter ICy moons Explorer (JUICE) spacecraft (Wikipedia). NASA also has a mission planned at the same time. However, it developed into a spiritual journey path, with Amazon's centrality to the lower half more mirroring Jupiter's centrality to the top half in line 4. Ariane is better reflected by ayahuasca, which traditionally provides the propulsion for spiritual flight journeys to the tribal people.
The middle folding lines provide a little personal info. The year 3302 BC reflectively mirrors the year when the mission hopes to send back info, and is otherwise random, but there probably were tribal people on spiritual journeys there 5000 years ago, if they arrived on the continent 13,000-20,000 years ago as thought, and mentioned here in the last blog post.
The two images are taken from another MSN article about finding alien life this century. The top one has a POP (PinkyOrangePurple) look, as well as the yellow sun, while the bottom one is old-fashioned greenygrey in colour, with a modern design, and the alien doing a Y!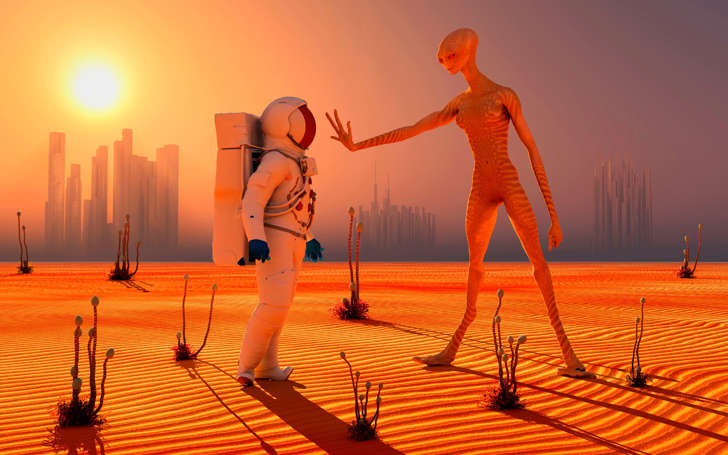 Searching Icy Moons, Mind Inside Surface
Ariane
piece of the plan
lifting JUICE dock to GEC
Jupiter's moons
Ganymede, Europa, Callisto
but one full moon
will hide
volcanic Io
AD 2033
what a year that could be
current-year of retirement if alive, two years after original sixty-five
flying with spirit birds in history
3302 BC
Shamanic journey
now lost
to all but theory
Capybara, Eagle, Gecko
Amazon tribes
CEG reached by BREW drinking
peace of the plant
Ayahuasca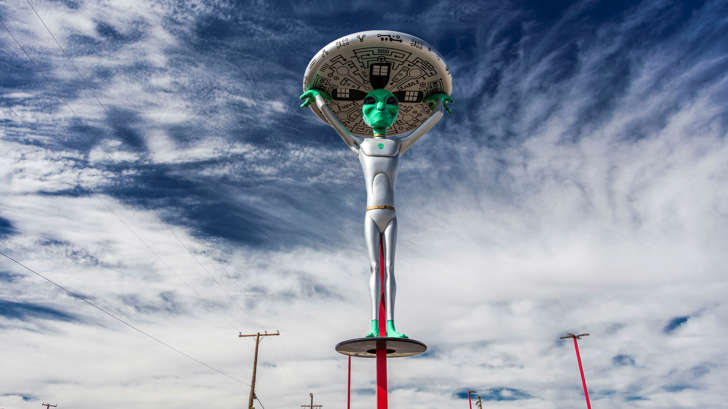 The above poem is like a more specific version of SAGAS (Solipsistic Astronaut Gravitates Agnostic Space), the opening poem of 242 Mirror Poems and Reflections and previously previewed on this site way back in 2012. It's hard to believe I hadn't met Quest then!