Back on October 25th I wrote the BBC seemed to be ignoring the POPolution, with the POP part standing for: PinkyOrangePurple. Then, in mid November I was fortunate to be out under a POP twilight sky and posted some photos on this site's sister site, travel25years; as they seemed more travelly than poetry.
BBC Focuses on PinkyPurple – Indigo
Today I saw the BBC had a focus on the twilight skies being particularly pink and purple this week. I don't know if they have been particularly bright, or if it's just them catching up with the POPolution! The other big terrestrial provider of local news, ITV, also had some great POP photos on their news yesterday, so maybe it was a special one.
Whichever reason, there's some great photos anyway from the BBC's Weather Watchers, who've been very busy POPing POP pictures:
This dark bright pink the article was mainly about does seem more vivid than most: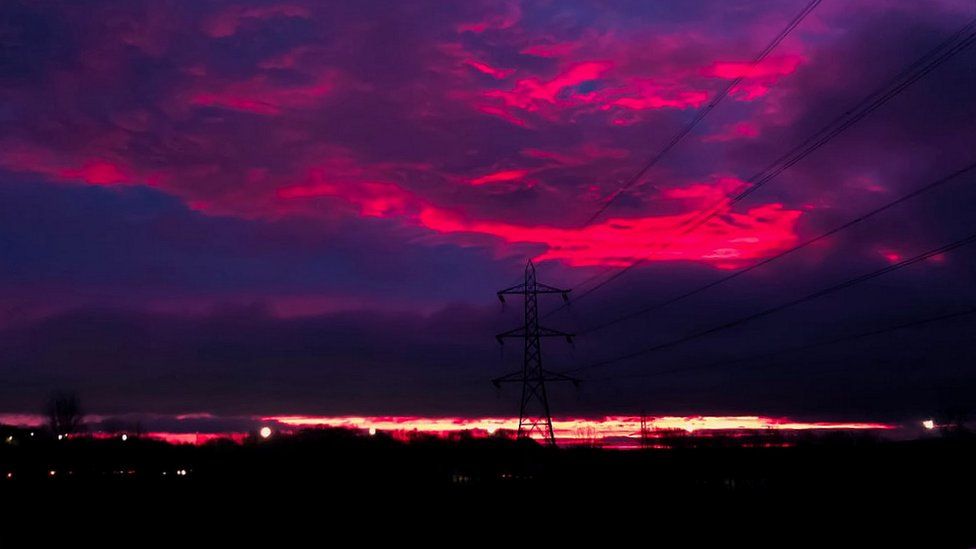 This one is a classic POP picture, with all the PinkyOrangePurple colours, with the yellow sun rays orangeing in parts, the blue sky and grey cloud purpling and white clouds pinkying: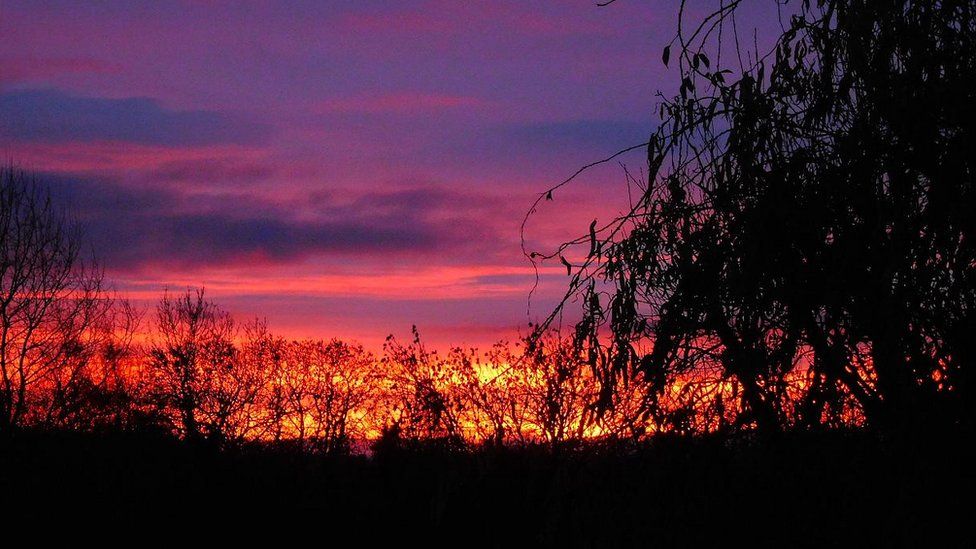 I'm writing another blog post updating the POPolution on travel25years now.